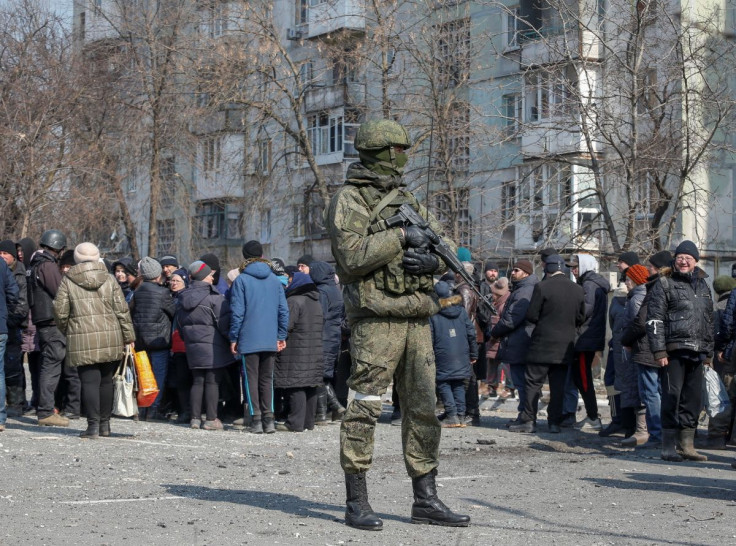 key point
Russian soldier says his comrade raped woman after being surrounded by Ukrainian troops in Donetsk
The soldier also said their commanders were threatening anyone who wanted to leave with firing squads
Over 55,100 Russian soldiers killed in war
A Russian soldier admits that some of his comrades raped Ukrainian women to vent their anger at losing to the Kyiv army, a new recording shows.
The unidentified Russian soldier added that his comrades were raping Ukrainian women as a way to dispel their desperation and hatred of being surrounded by Kyiv troops in Donetsk, according to a recording of the intercepted call released by the Ukrainian government. On Tuesday, the Security Service of Ukraine (SSU).
"Everyone here hates us. Our soldiers raped these women," the soldier was heard saying. "We're done. All our battalions have been killed."
The Russian soldier also revealed that he wanted to leave the battlefield and go home. However, he said Moscow does not allow soldiers to rotate troops or take leave. He also accused his commanders of threatening soldiers who wanted to leave the war with firing squads.
"This is a fucking disaster. I'm done! I've lost my nerve. I want to go home, I can't!" he added.
The recording comes as Ukrainian forces continue to drive Russian troops out of occupied territories in a counteroffensive operation. Ukrainian troops also continued to attack Russian fortifications, killing at least 300 soldiers on Wednesday. According to reports, the Moscow army has lost a total of 55,110 soldiers since the war began. estimate From the Ministry of Defense of Ukraine.
Russia's dwindling military presence and territory prompted President Vladimir Putin to announce a new campaign that will call up some 300,000 reservists into the military as part of a "partial mobilization".
"Today our armed forces operate on a contact line of more than 1,000 kilometers, not only against neo-Nazi forces, but in fact against the entire Western collective war machine," Putin said in his national address. media area.
"In order to protect our homeland, sovereignty and territorial integrity, and to ensure the safety of our people and the people of the liberated areas, I think it is necessary to support the Ministry of Defense and the General Staff to hold a partial mobilization of the Russian Federation."
In his speech, Putin threatened to use nuclear weapons in war, adding that his warning "was not a bluff". He also reiterated his support for a referendum in the occupied territories of Ukraine. The annexation of territories could take place as early as next week.